---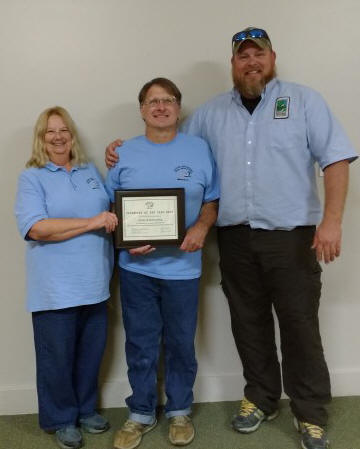 Tom Kaluzny was nominated Volunteer of the Year for 2018 by President Char and Supt. Cody. Tom has been a member since 2005 and has been a member of the Board for many years. Tom assists with Cabin Festival and Prairie Day every year, attends the monthly meetings, and made arrangements to get the windmill back up and running. Thank you, Tom, for all you do for the Goose Lake Prairie Partners and Goose Lake Prairie State Natural Area!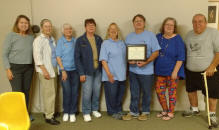 Tom is joined by the Prairie Partners who attended the October meeting.
---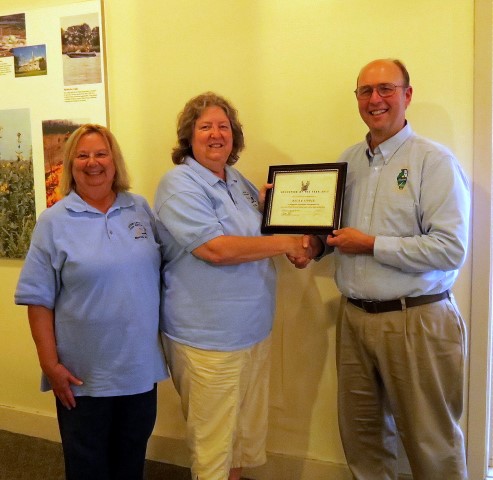 President Char and Supt. Duane nominated Becky Sipple as the recipient of the Volunteer Award for 2017. Becky is a great help at the park with group visits, Museum Bulletin Boards, and participation at all of the Festivals and the Photo Contest. She is a very valuable member of the GLPP organization. Congratulations Becky.