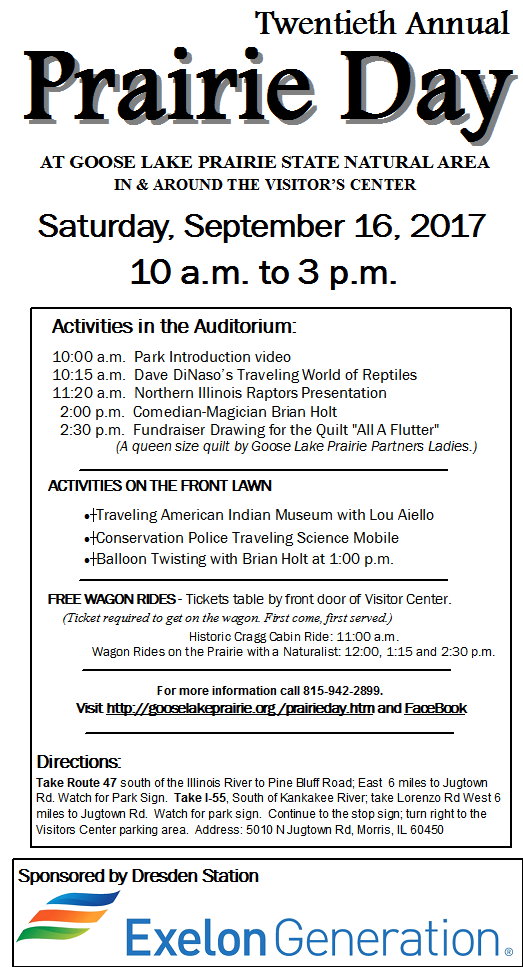 2017 Poster

Click here

. Activities Schedule

Click here.
---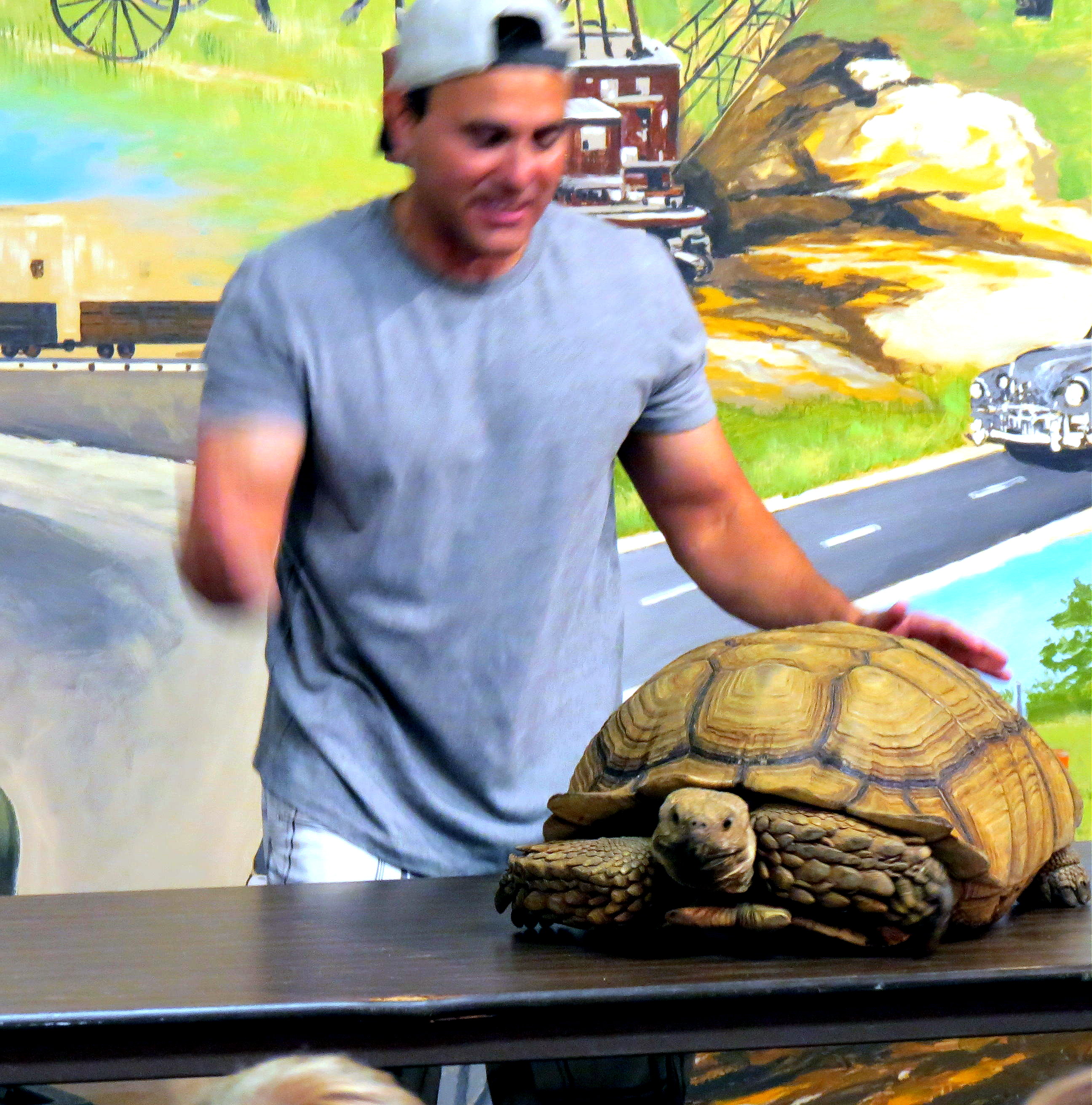 Dave DiNaso's Traveling World of Reptiles.
Frogs, spiders, turtles, lizards, snakes and alligators…
What more can we say? Returning again for the umpteenth time…
because the kids always want to see them again.

10.15 AM
---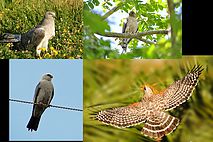 Northern Illinois Raptors Presentation
This Birds of Prey programs will feature live birds.

11:20 AM
---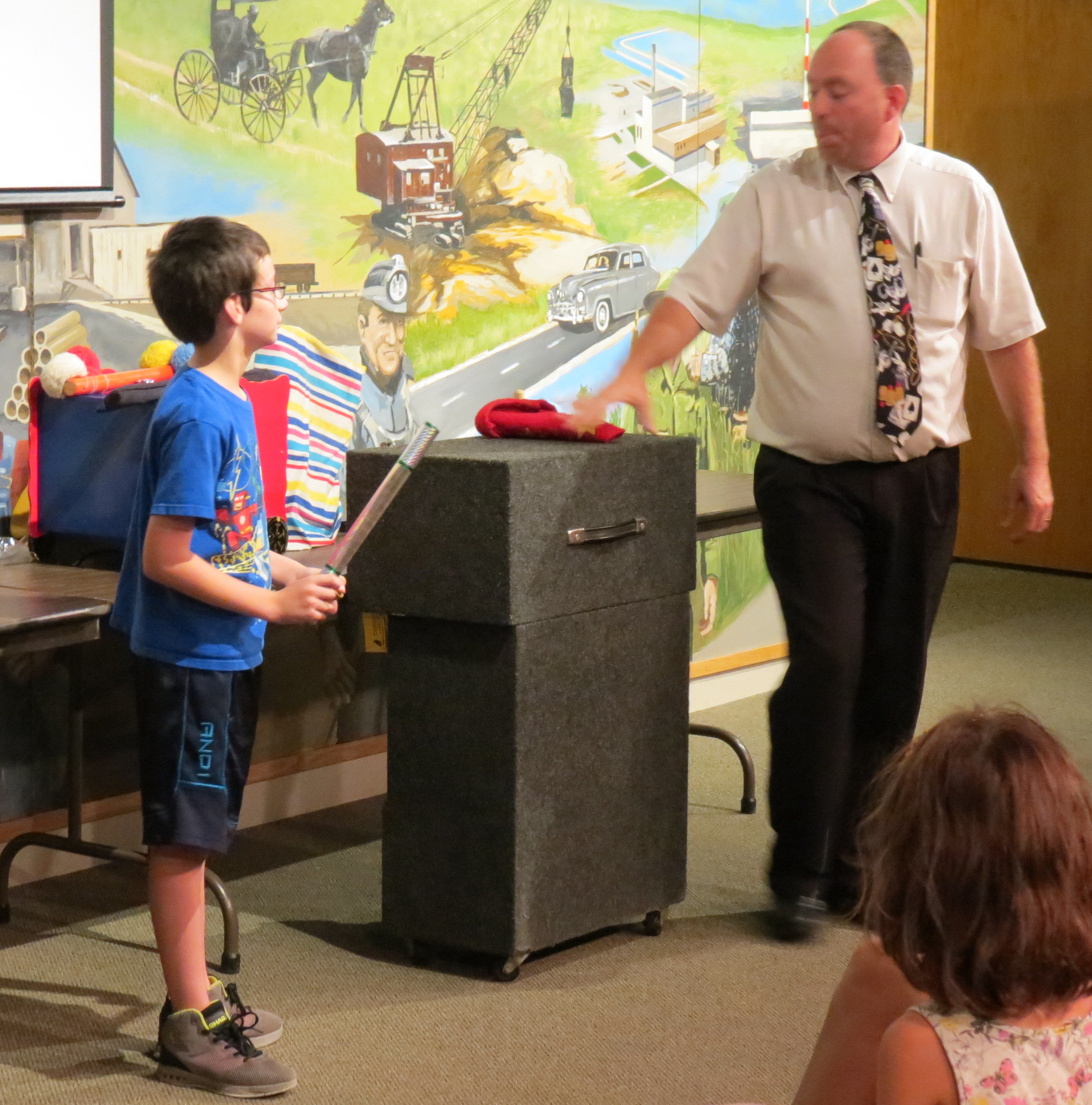 Brian Holt, Magician

and Ballon Artist will join us.
Welcome to the Magic of Brian Holt, a Magician from Rockford, IL.
Mr. Holt will provide fun and interactive programs that create memories!
He will have a professional show that is Fun for everyone
.
See him make Balloon Animals on the front lawn of the Visitors Center at 1:00 p.m.


2:00 PM
---
OTHER ACTIVITIES
---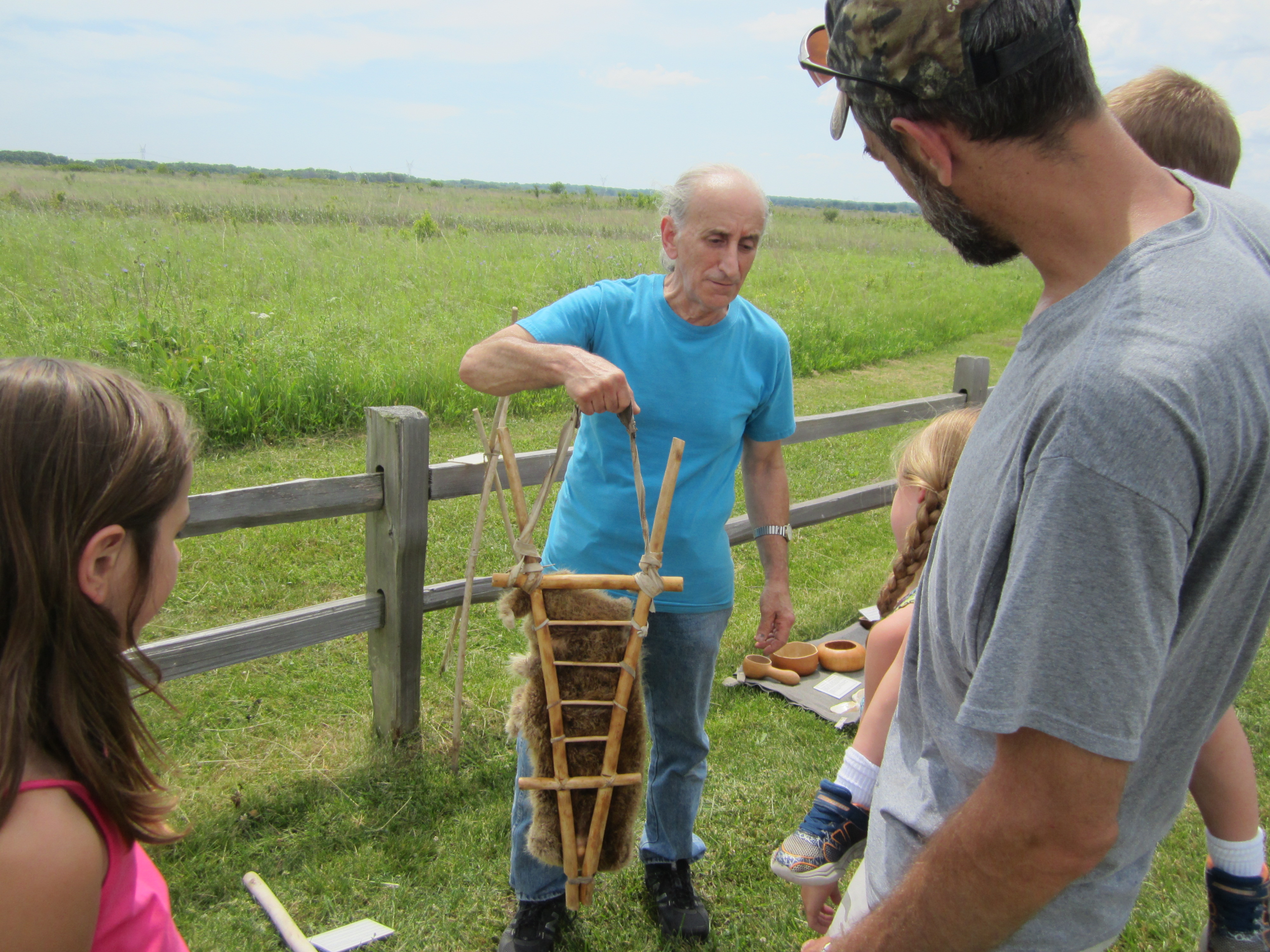 Lou Aiello's Traveling American Indian Museum
on the front lawn of the visitor's center. Learn many aspects of the
life of American Indians.
Make a Dream-Catcher or learn an Indian Dance.

Available from 10:00 a.m. to 3:00 p.m.

---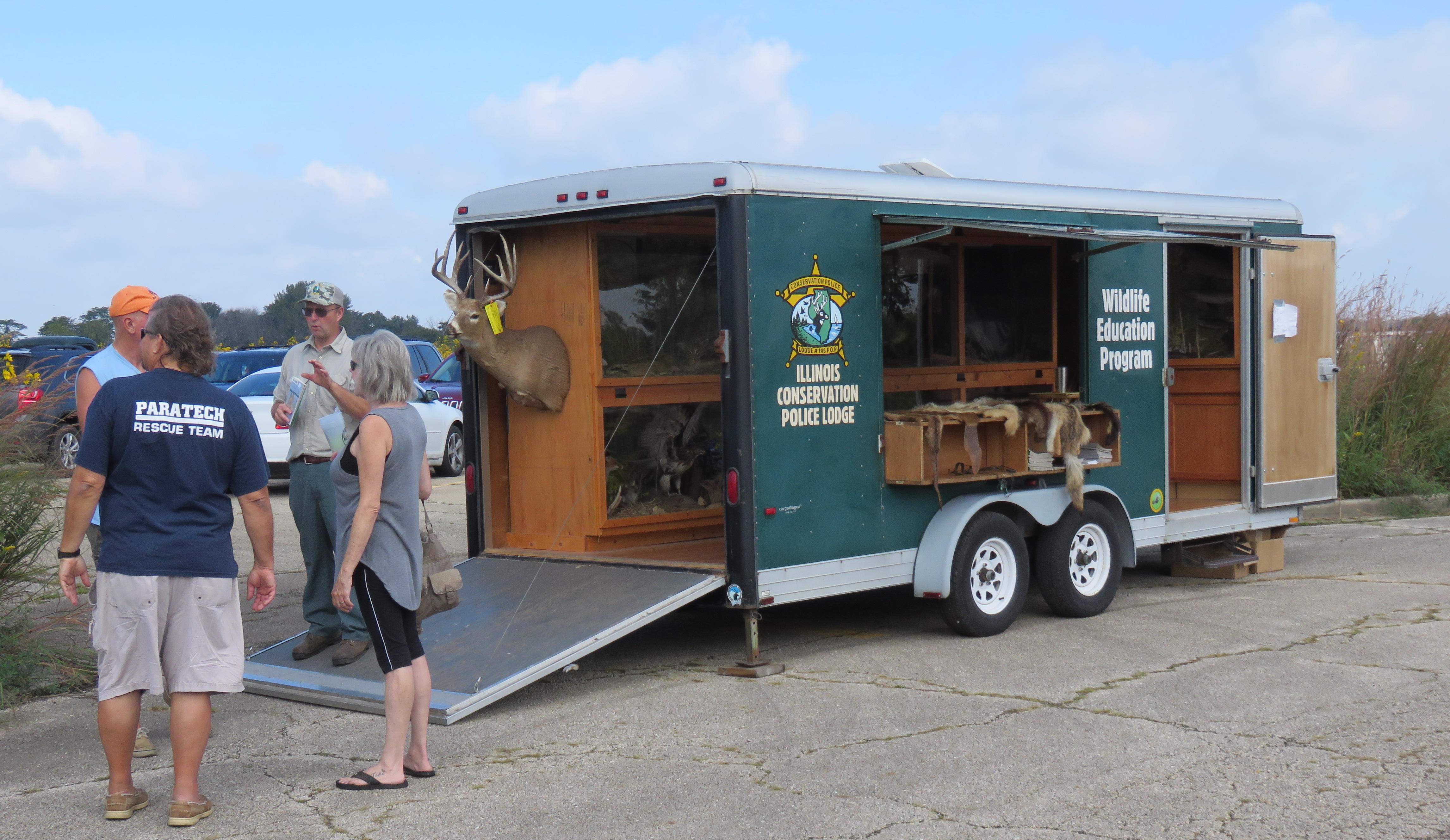 Conservation Police Exhibit Van.

The Van is centered around animals and birds in Illinois. Stop by and visit...


Available from 10:00 a.m. to 3:00 p.m.
---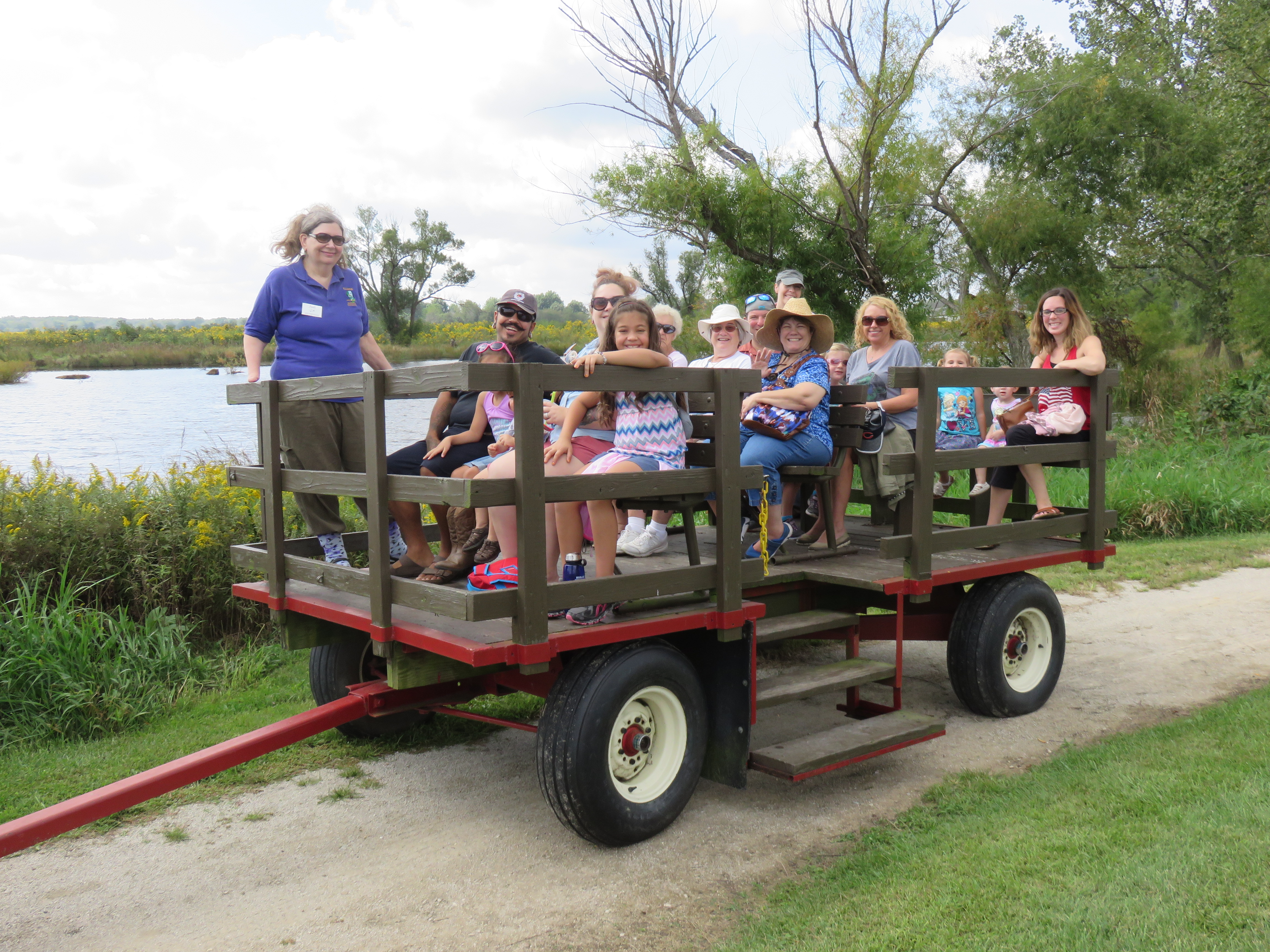 The Annual Wagon Rides are Back Again!
Visit the prairie and see it from a new perspective.
Cragg Cabin Ride—11:00 AM
Blue Stem Ride—12:00 PM
Sunflower Ride—1:15 PM
Golden Rod Ride—2:30 PM

Sign for your free tickets at the Ticket Master's Table.
No reservations are taken prior to the 17th date.
You must have a ticket to join a ride
.
---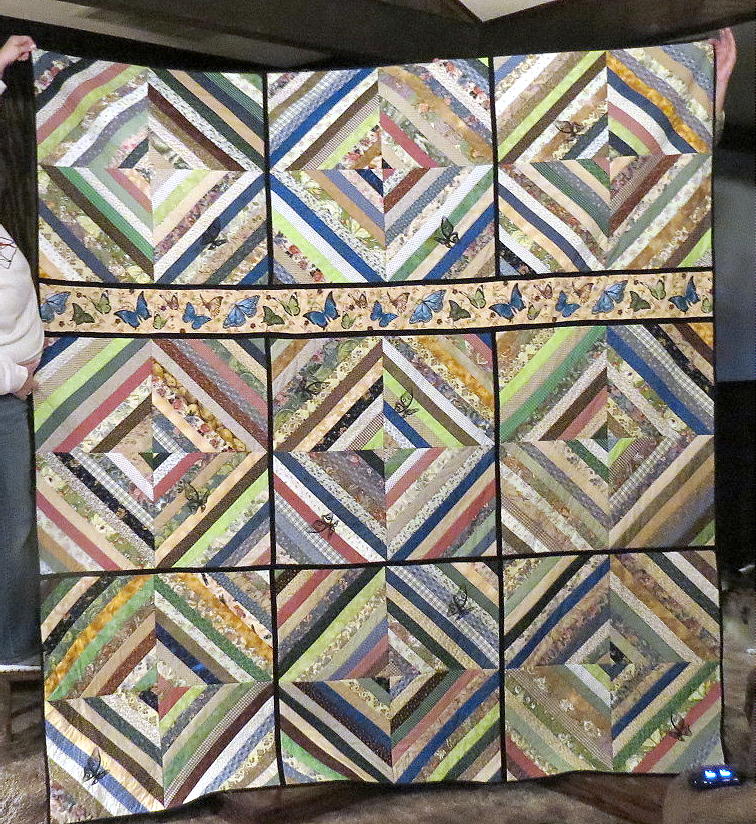 Prairie Partner
Fundraiser
:
Stop by and visit with Chuck, buy a chance on "All A'Flutter,"
(a lovely queen sized quilt) and sign the guest register.
Drawing for the quilt will be at 2:30 p.m. September 17th.
It is even more important today to let your state
know how much you appreciate your park.

---
Don't Leave the Park for Lunch...
Eat in the Partner Food Tent!


Serving Hot Dogs, Bratwurst and Bison Burgers


For a nominal fee. First Fome, First Served.
---
A DAY OF FREE FAMILY FUN
---
Visit the Gift Shop in the Lobby
High-bounce frog balls, window bird-feeders,
20" wooden snakes, balancing birds, & jewelry.
Nature Books and Children's Books


Handwoven Rag Rugs
---
No Parking Fees. - No Entrance Fees.